Cart (

0

)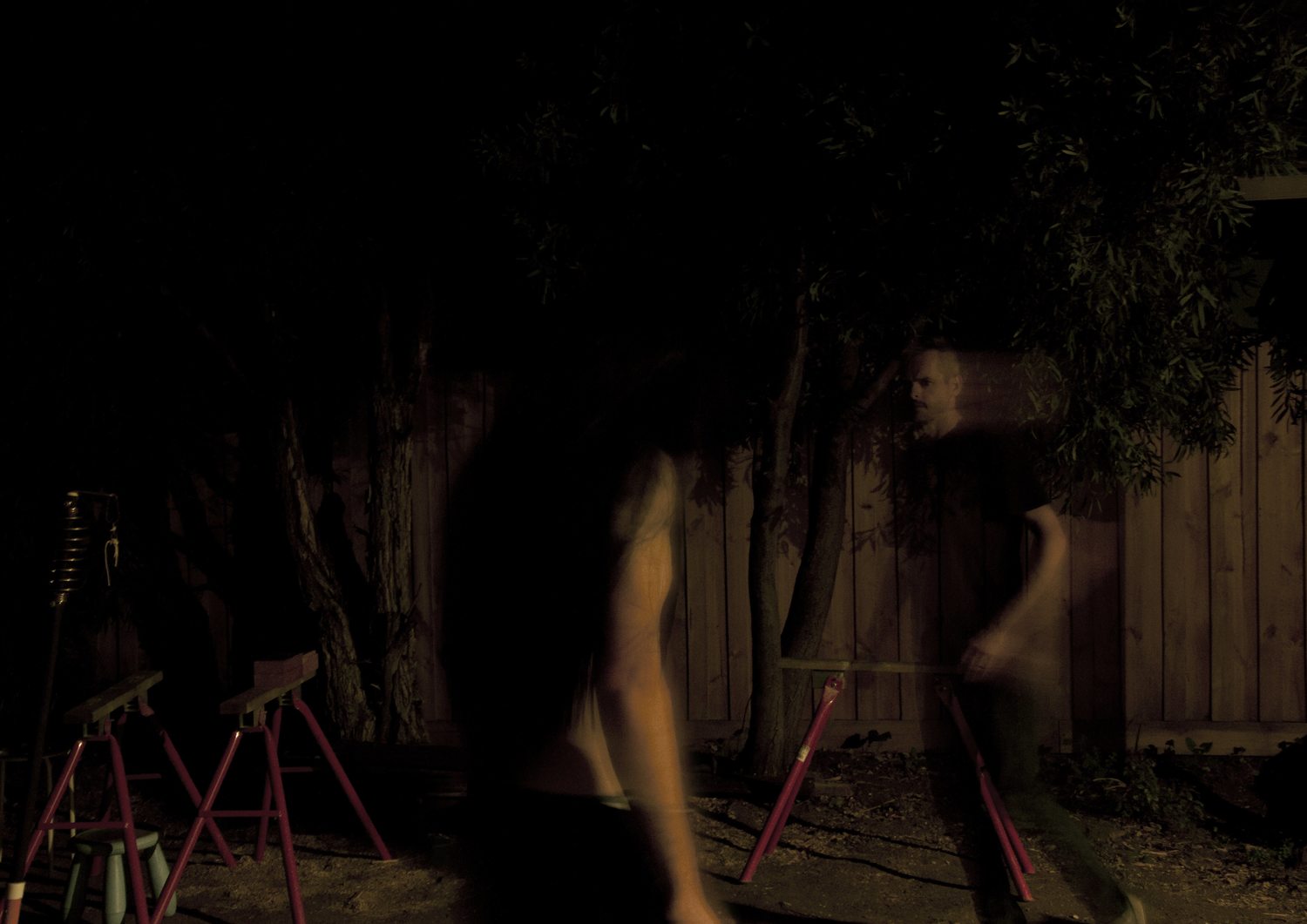 Chris Bond, Kraken (movement) (2015)
297 x 420mm
Edition of 5 + AP, Pegasus Print
Kraken (movement), 2015. Pegasus print, 297 x 420 mm. Edition of 5 + AP
Late last year I invented a Norwegian artist named Tor Rasmussen (also known as Kraken), who stayed at my house for a six week domestic residency, as part of a larger international program. During this time he caused significant upheaval - threatening, annoying, tormenting, disabling and frustrating me. I play Kraken, and myself, in a series of documentary photographs that simultaneously dissolve and expand the self. Primary motivation for assuming his persona rests in the possibility of working in character, using a channelled, imagined force to break self-conditioned responses, and imagine new ways of being, acting and making.
Chris Bond's practice involves the invention and embodiment of fictional artists, writers, organisations and scenarios that assist with the creative act. In his painting practice, the process finds an end in the form of painted facsimiles of imagined books, magazines, exhibition catalogues and correspondence. Within institutional settings, his installations adopt the conventions of museum display to convey unlikely, often fantastic narratives. In each of these forms, Bond combines identity fabrication and closely-worked detail in order to play with knowledge and perception.
Chris Bond is represented by Darren Knight, Sydney and This Is No Fantasy + Dianne Tanzer Gallery, Melbourne.