Cart (

0

)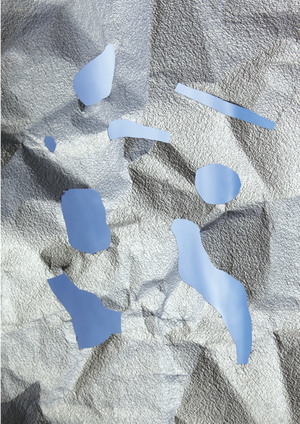 Georgia Hutchison & Arini Byng, My baby's got blue eyes (2014)
297x420mm
Edition of 5+AP, Pegasus Print
Georgia Hutchison is an artist, designer and educator. Since studying Bachelor of Design with Honours in Industrial Design at RMIT, she has formed an independent and interdisciplinary practice. Hutchison is currently a Sessional Lecturer of Interior and Industrial Design in RMIT Architecture and Design addressing creative and critical concerns. Her work broaches ideas of thingness and commodity, and systems of value present in the material world. Collaboratively working with Arini Byng, their photographs enact within the new found still-life oeuvre, articulating the gesture of object placement and transformation — with a photographic series title Moved Objects published by Perimeter Editions.
www.georgiacharlotte.net
Taking an interest in the affective qualities of objects, Arini Byng works with both the concrete material particularities of things and their symbolic, poetic and representational properties. Her practice is a fluid, process-led enquiry, exploring the limits of painting, materiality and the activity of making. Recent works combine a hybridity of forms including video, dance, sculpture and non-matrix performance. Byng is a Sydney-born artist living and working in Melbourne.
www.arinibyng.net