Cart (

0

)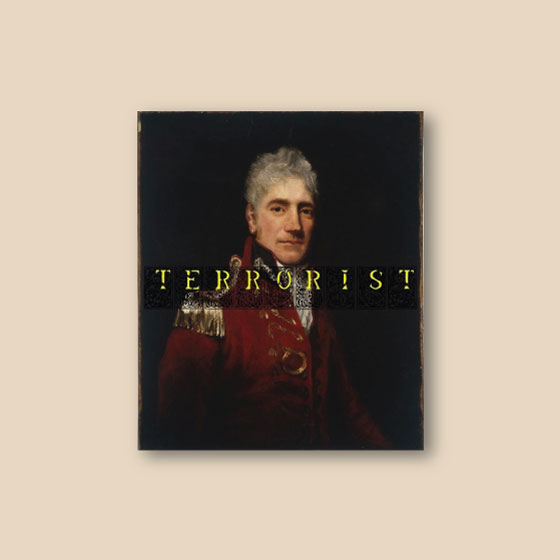 Archie Moore, Lachlan Macquarie (2016)
500x600mm
Edition of 5 + 1 AP, Archival inkjet print on Hahnemuhle Photo Rag Baryta
Archie Moore's conceptual practice is embedded in Aboriginal politics as well as the broader concerns of racism, language, identity and interpersonal understandings. He employs a broad range of media - painting, drawing, sculpture, installation, photography, video, sound, aroma. Language, including foreign languages, plays a constant role, as do the concepts of dwelling and dwellings. Being in one's skin and the question of whether or not it is possible to experience someone else's experiences is an ongoing theme.
Solo exhibitions include 'Blood Fraction', The Commercial Gallery, Sydney (2015); '14 Queensland Nations (Nations imagined by RH Matthews)', Tandanya National Aboriginal Cultural Centre, Adelaide and Canberra Contemporary Art Space, Canberra; 'A Circum/Intro/Extro/Retrospective', Bus Projects, Melbourne; 'False Friends', Northern Centre for Contemporary Art, Darwin; 'Les Eaux d'Amoore', The Commercial Gallery, Sydney (all 2014); 'Flag', The Commercial Gallery, Sydney; 'Clover', Boxcopy, Brisbane; 'Mussel', Higure Gallery, Tokyo; '10 Missions from God', Spiro Grace Art Rooms, Brisbane (all 2012); 'Dwelling', Accidentally Annie Street, Brisbane (2010).
Group exhibitions include 'Buruwi Burra (Three Skies)' - Paddy Sims Japaljarri, Michael Riley, Archie Moore, at The Commercial Gallery, Sydney, 'The Subtropic Complex', curated by Tess Maunder, Art on James Street for Resort in collaboration with the Institute of Modern Art, Brisbane; 'Courting Blakness: Recalibrating knowledge in the Sandstone University', curated by Fiona Foley, The University of Queensland, Brisbane; 'SOUTH: Contemporary Art from Australia, Mexico and South Africa', Hazelhurst Regional Gallery and Arts Centre, Sydney; 'My Country, I Still Call Australia Home: Contemporary Art from Black Australia', Queensland Art Gallery | Gallery of Modern Art, Brisbane and Auckland Art Gallery (2013 & 2014); 'Mémoires Vives: Une Histoire de l'Art Aborigène', Le musée d'Aquitaine, Bordeaux (2013-2014); 'Experimenta – Speak to Me', 5th International Biennale of Media Art at RMIT Gallery, Melbourne and the University of Queensland (2013 & 2014).
Archie Moore's work is in the collections of the Gilbert and Tobin Collection, Sydney, Jumbunna Indigenous House of Learning, UTS, Sydney, Monash University Museum of Art, Melbourne, the National Gallery of Australia, Canberra, Newcastle Region Art Gallery, the Owen and Wagner collection, North Carolina, the Queensland Art Gallery | Gallery of Modern Art, Brisbane, the Queensland University of Technology Art Museum, Brisbane, the University of Queensland Art Museum, and the University of Technology, Sydney.