Cart (

0

)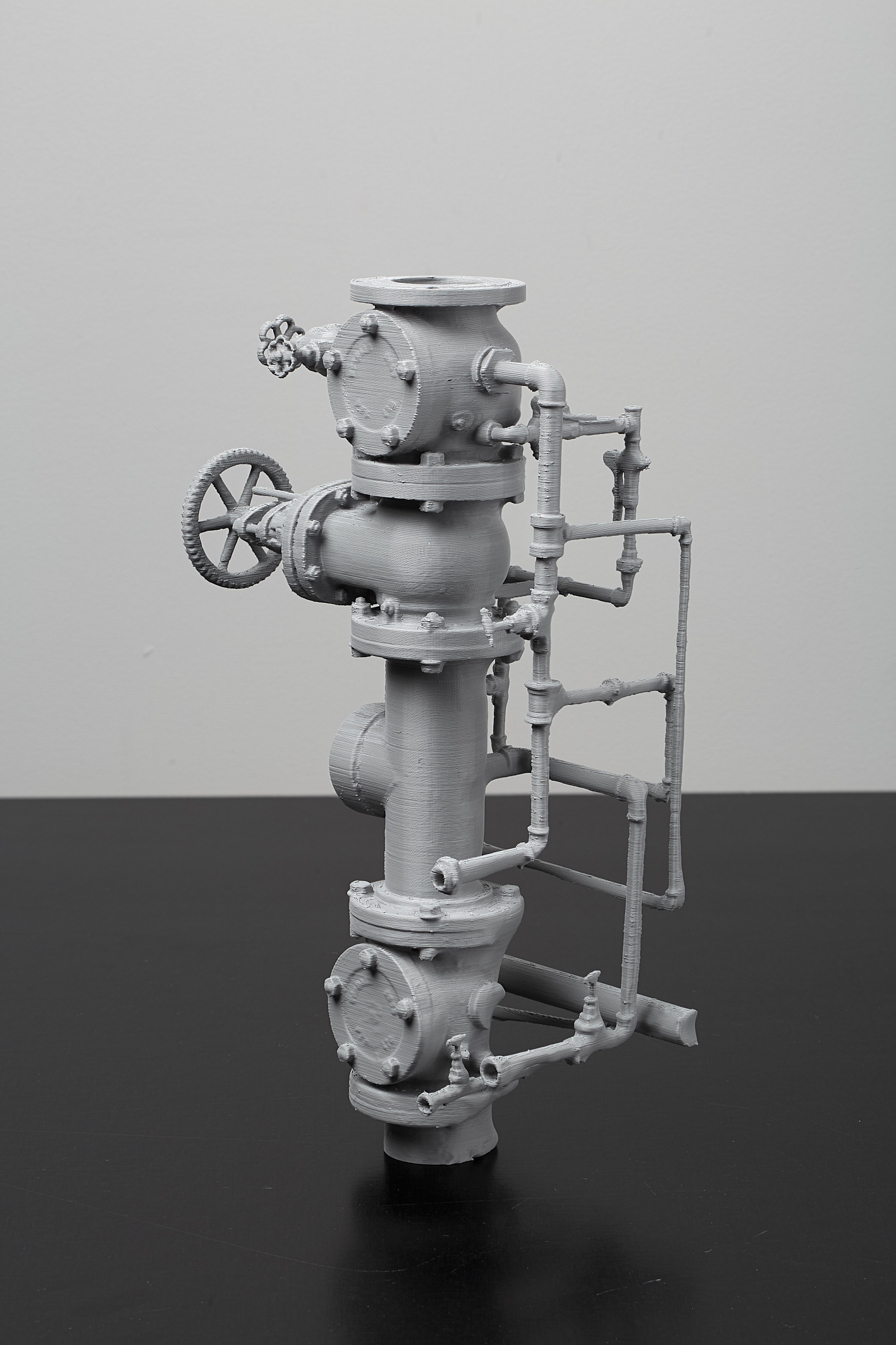 Lou Hubbard, Baby Sprue (2020)
28.0 cm x 17.0 cm x 11.0 cm
0.2mm layering biodegradable PLA
Edition of 20


In conjunction with her joint exhibition with Martina Copley at Bus Projects, we are proud to announce a new limited edition artwork by Lou Hubbard entitled 'Baby Sprue'.
Inspired by the form, impulses and workings of the body's internal organs, 'Baby Sprue' re-imagines a hefty steel plumbing fixture as a scale model, shrunk and dislocated from its historic Collingwood site - Bus Projects' former home.
The original fire service pipe is now a finely detailed miniature like a plastic toy from some gigantic Claes Oldenburg cereal box. Scanned and 3D printed in non-binary grey, this baby and its sprue of supporting pipes is a complex offspring: a union of nipples and spurs, nuts and bolts, stopcocks, spigots, valves and spouts.
Lou Hubbard's practice encompasses painting, drawing, sculpture, photography and the moving image to interrogate the nature of training, submission and subordination. She combines rudimentary and refined approaches in her practice, balancing humour and sentimentality without embellishment or artifice.
Basic materials of domestic and institutional utility— often personal objects—are tried and tested, then shaped into formal relationships, through various modes of control and duress. Through this process of careful selection and placement, Hubbard draws out emotional resonances in these readily-at-hand materials. Hubbard captures her operations on film; sometimes utilising these videos for projected relations to her sculptural forms. In most cases the sculptures—fitted, measured and precariously balanced—simply have an outing on their own.
Lou Hubbard is represented by Sarah Scout Presents, Melbourne.