Cart (

0

)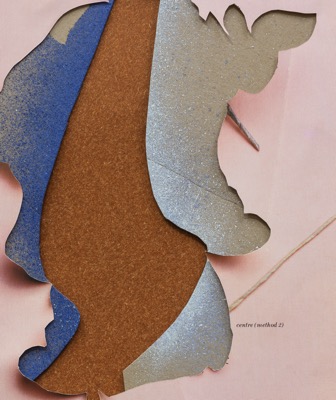 Alice Wormald, Centre (Method 2) (2019)
210x250mm
Edition of 10 + AP
archival lightjet print
Layer 1 Layer 2 and Centre (Method 2) provide a glimpse into Wormald's process, as she has not presented depictions of collages as finished works in the past. These works especially created for the Bus Fundraiser combine used materials from the studio and imagery and forms from previous works. They are frozen moments that nod to the way that Wormald approaches the making of paintings.
"Alice Wormald is a visual artist who makes paintings which develop alongside a process of image collection, fragmentation and collage. Using imagery from books, magazines and her own photographs, her works are conversations with and within the painted surface and draw in references from thinking around landscape painting, representation, abstraction and image-based culture. The works embody the idea of painting as a puzzle, each piece interacting by some unseen logic and overlapping and intersecting to create its own distinct rhythm.
Alice Wormald has had numerous solo exhibitions in Melbourne and Sydney (most recently Passion Recognition at Daine Singer) and has exhibited in art fairs, ARIs and public galleries since graduating from VCA in 2011. Her work has been a finalist in many art prizes including Geelong Contemporary Art Prize and Bayside Art Prize. She is represented by Daine Singer, Melbourne and Gallery 9, Sydney."