Cart (

0

)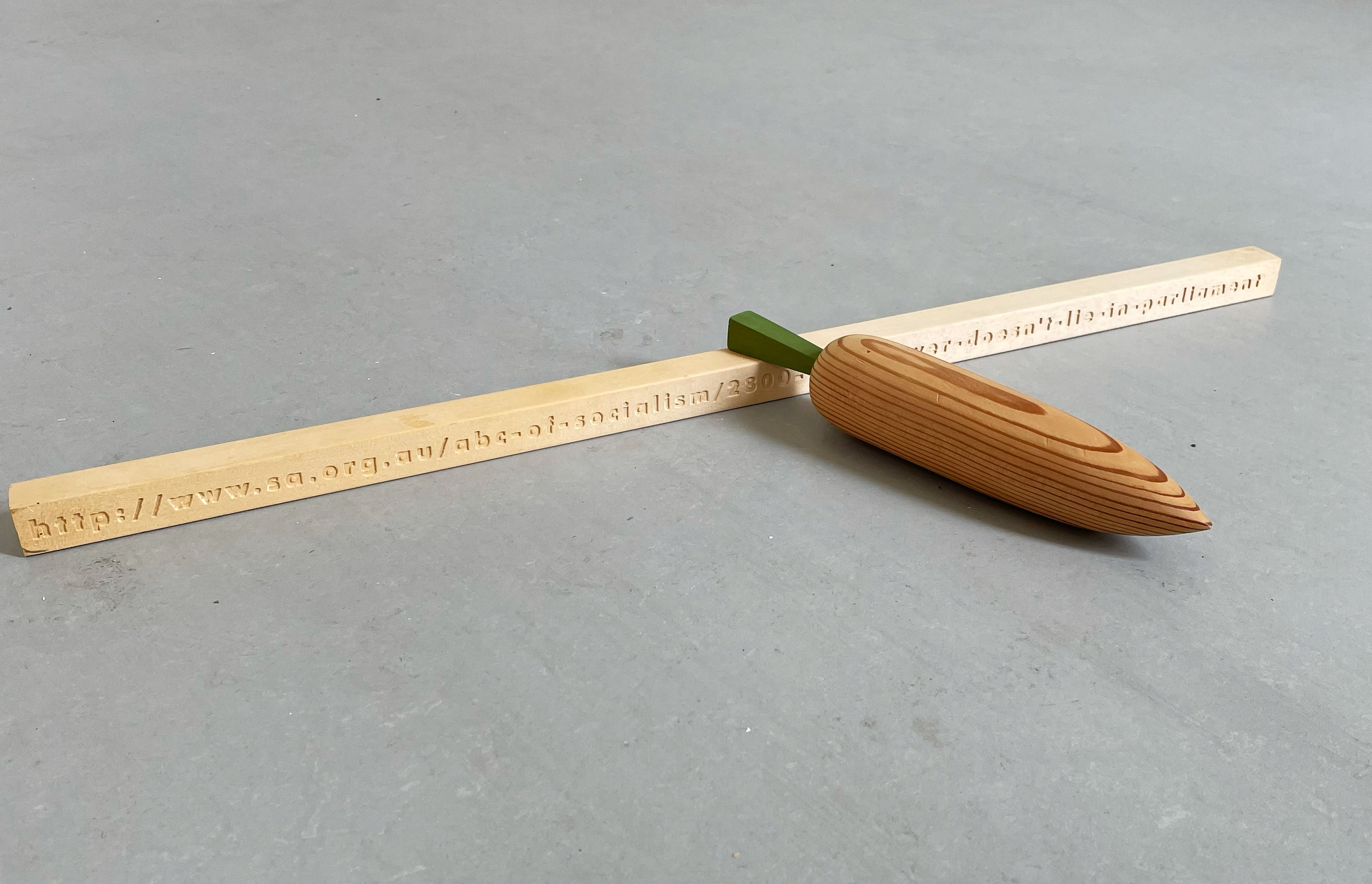 Emily Floyd, disorganising blockset: real-power-doesn't-lie-in-parliament (2021)
61.0 cm x 2.5 cm x 2.5 cm
(Sold out)
Wood, synthetic polymer paint.
Emily Floyd (b. 1972, Melbourne) works in sculpture, printmaking and public installation. She explores the history of play, employing it as a frame for investigations into public philosophy, socially engaged design, typography and the legacies of modernism. Drawing parallels between educational models and contemporary art, Floyd's works generate spaces for engagement and interaction.
Work is held in permanent collections including: Museum of Contemporary Art Australia; National Gallery of Victoria; Art Gallery of New South Wales; Monash University Collection, Melbourne; National Gallery of Australia, Canberra; GOMA Queensland; Victoria and Albert Museum, London; and The British Museum, London. Emily Floyd is represented by Anna Schwartz Gallery, she is Senior Lecturer in the Fine Art Program at Monash Art Design and Architecture, a fellow of the Australia Council of the Arts and Sydney Myer Fellow.
Courtesy of the Artist and Anna Schwartz Gallery.