Cart (

0

)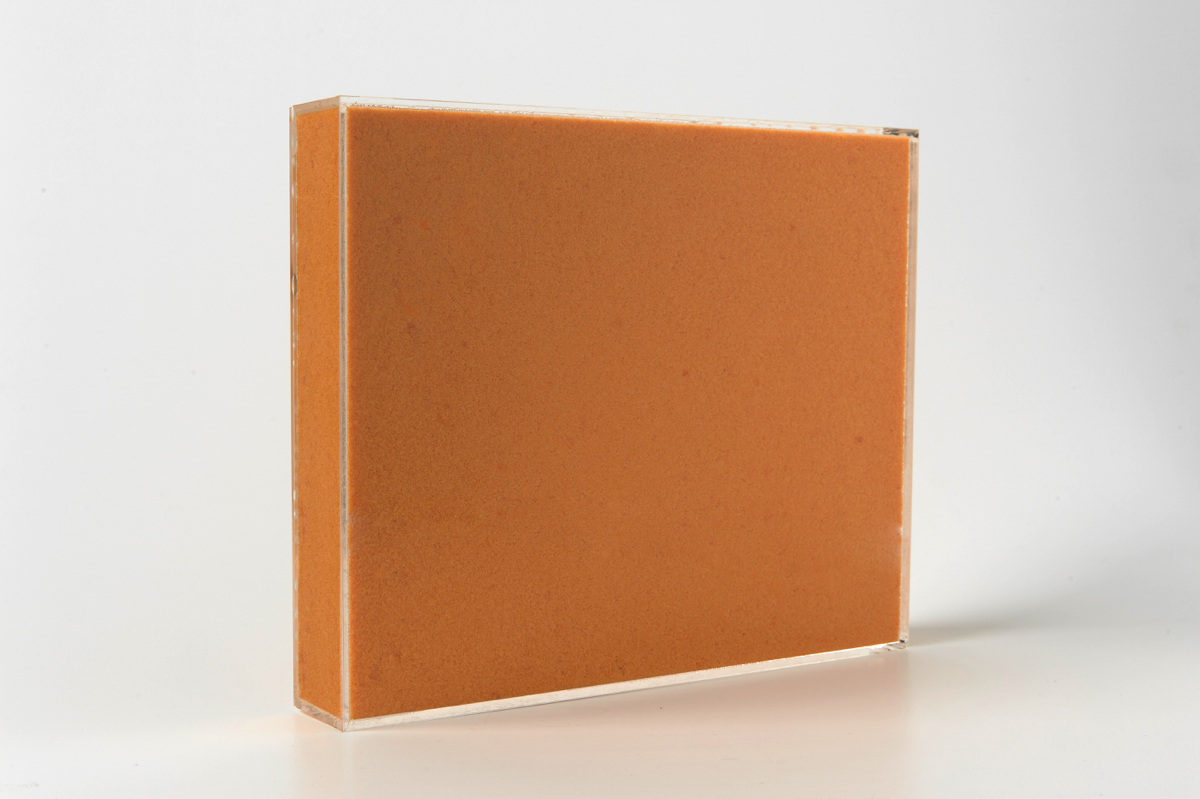 Anita Cummins, feelings (mixed) (2019)
210x250x40 mm
Edition of 10
cheezels, acrylic, glue
(Sold out)
Using repetitive methodologies as a tool for living with mental illness, Anita explores personal experiences of pleasure and suffering, locating the studio as a site for coping, healing and recovery and for the processing and exploration of complex emotional states. This work, titled feelings (lump) draws from her large, site-specific installation that embodies the psychological and physical processes of concealing, containing and releasing emotion. After mindlessly devouring entire boxes of Cheezels following intensive therapy sessions, Anita contacted Snack Brands Australia, the manufacturer of Cheezels, to ask for a sponsorship deal to produce the work. feelings embodies the attempt to restore one's intolerable emotional state to that of happiness or pleasure through the proxy of short-term gratification.
Anita Cummins is an interdisciplinary visual artist based in Narrm. Anita recently completed a BFA (Honours) and is currently completing an MFA at Monash University. Previous exhibitions include feelings, Monash University, 2018, Airbnb guest, Sideshow, 2016, Living Lab of Beauty, Long Division, 2015 and Quick Copy, Bus Projects, 2013. She has been a board member of Bus Projects since 2015. In 2018 she received the Les Kossatz Memorial Award for her graduate exhibition feelings, which is currently on show at Perth Institute of Contemporary Art as part of the Hatched National Graduate exhibition. Anita was awarded the Schenberg Fine Art Fellowship for her work in Hatched 2019.
Please note: This work is ephemeral and will change over time depending on display conditions and exposure to light and air.