Cart (

0

)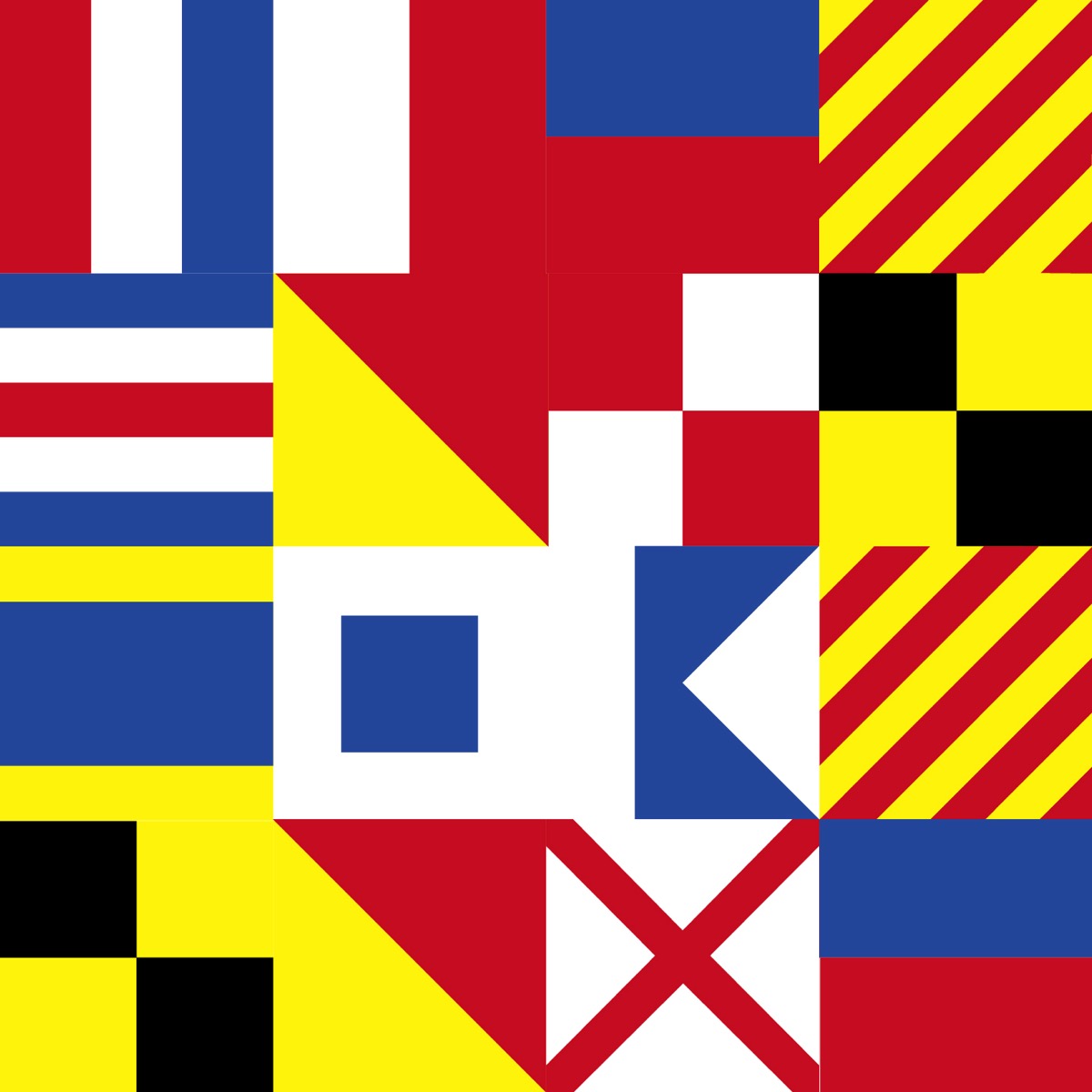 Lisa Radford & Sam George, International Signal code (How to turn a ship around) (2018)
1200x1200mm
Edition of 10 + AP
Water based inks on cotton. Printed by Spacecraft.
(Sold out)
Sam George and Lisa Radford are writers and artists that work together using conversation and oral histories in order to produce artistic works that refer to documentary process, shared narratives and coded language. They currently have a work included in the exhibition 'State of the Union' at the Ian Potter Museum of Art. For this work, ' How to turn a ship around (they could say love), Sam and Lisa created a a performance work that riffs off conversations with participants of the 1998 Waterfront dispute.
Prior to that, they worked with Kim Munro and the archives and archivists of The Living Museum of the West in order to produce a body of work spanning three years. This includes most recently a video 'To mirror, two foxes using mime to interpret responses to the Museum' by students from the VCA. This was exhibited in 'Archive Reflex' (2017) curated by Matthew Davis and Susan Long. In 2014, they exhibited a two channel video work 'It has to be more than just two foxes and a hen deciding what to have for lunch' in 'The Museum is the Region, the Region is the Museum' (2014) organised by WEST SPACE and curated by Patrice Sharkey, Liang Luscombe and Dany Lacy. This two channel video shuffled scripted and ad lib response to the question What's missing?. Shot on location at the museum, the video featured the responses of professional actors. A deposit was made to the archive of the Living Museum titled ' Archiving the archivists (ice cream with chilli powder)' a 6 hour document which features in-depth interviews with the board members and custodians of the Living Museum during 2014.
Other works have included a a very large knotted-flag that says 'HERE' for the NGV's Melbourne Now (2013), a normal sized flag 'Google Wave' (2012) for a quarry in NZ emblazoned with an unreadable collection of emails spanning two years and an award winning painting rejected by ANL titled International Signal Code (2012) that when translated by a visiting ex-navy general read "WE CAN SAY LOVE".