Cart (

0

)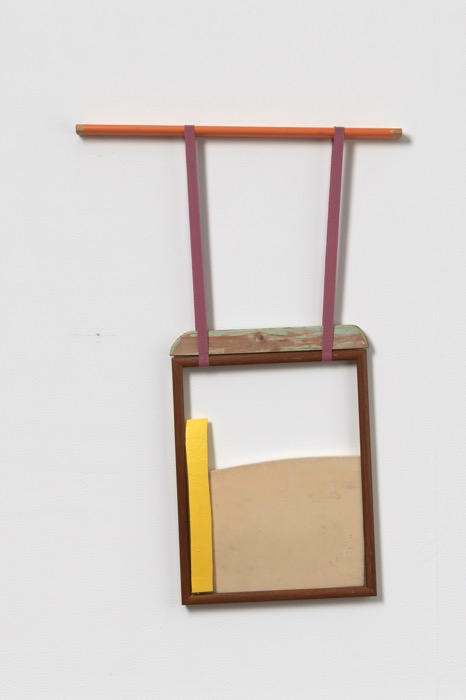 Fairy Turner, Picture Object #2 (2017)
dimensions variable
Edition of unique
Found objects, foam and cotton webbing
(Sold out)
Fairy Turner recently held her first solo exhibition, 'Crooked Timber' (2018) supported through the Kyneton Artist Residency / The Macfarlane Fund in Stockroom, Kyneton. Although developing through a long and sustained interest in painting and assemblage, Fairy's practice is currently centred in sculpture, forming through idiosyncratic and compromised forms.
Fairy is included in the 'Tarrawarra Biennial 2018: From Will To Form' at the Tarrawarra Museum Of Art (2018), 'Contemporary Sculpture in Context' Stable Artspace, Brisbane (2018) and 'Archaeologies of the personal' in the Collingwood Arts Precinct (2018). Prior to this Fairy's work was also included in 'Perceptual Abstraction' (2017) The Honeymoon Suite, Melbourne, 'The Macfarlane Fund' (2017) Stockroom, Kyneton, 'The Colour, the Shape' (2017) NKN Gallery, Melbourne.
Fairy was awarded a funded artist residency by The Macfarlane Fund (2017) to be undertaken while resident in Kyneton, Victoria. Fairy completed a Diploma of Art at Chelsea College of Art, University of the Arts, London (2009), a Bachelor of Arts (Fine Art) Degree (2014) and an Honours Fine Art Degree (1st) (2017) at RMIT University.