Cart (

0

)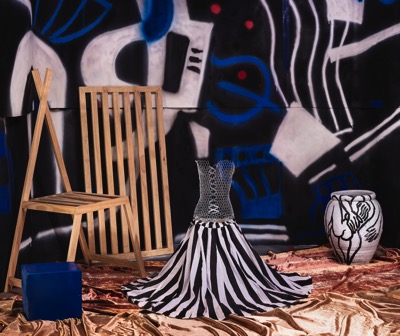 Georgina Cue, Still life with a woman's corset (2019)
250x210mm
Edition of 10 + AP
archival lightjet print
Georgina Cue's recent work reflects her ongoing interest in theatrical staging and narrative.
Referencing Dada film, constructivist theatre and graffiti culture, Cue has used DIY materials such as cardboard and spray paint to create large-scale stages in a suburban garage.
Drawing from western ideals of the body such as cubist and Greek sculpture, her work explores female identity through self-portraiture and assemblage.
Georgina Cue is an artist based in Melbourne. She completed a Bachelor of Fine Art (Honours) at the Victorian College of the Arts. Previous exhibitions include Scenes, Neon Parc, Melbourne Now, National Gallery of Victoria; Tricking the Eye, Geelong Art Gallery, Stages, TCB and Spring1883, Sydney. She has been the recipient of the Australia Council JUMP Mentorship Program, the Sainsbury Sculpture Grant and the NAVA Foundation Travelling Scholarship. In 2017, she was shortlisted for the Redlands Konica Minolta Art Prize and the Ramsay Art Prize. She is currently a Gertrude Contemporary studio artist and her work is held at the National Gallery of Victoria. She is represented by Neon Parc gallery.