Cart (

0

)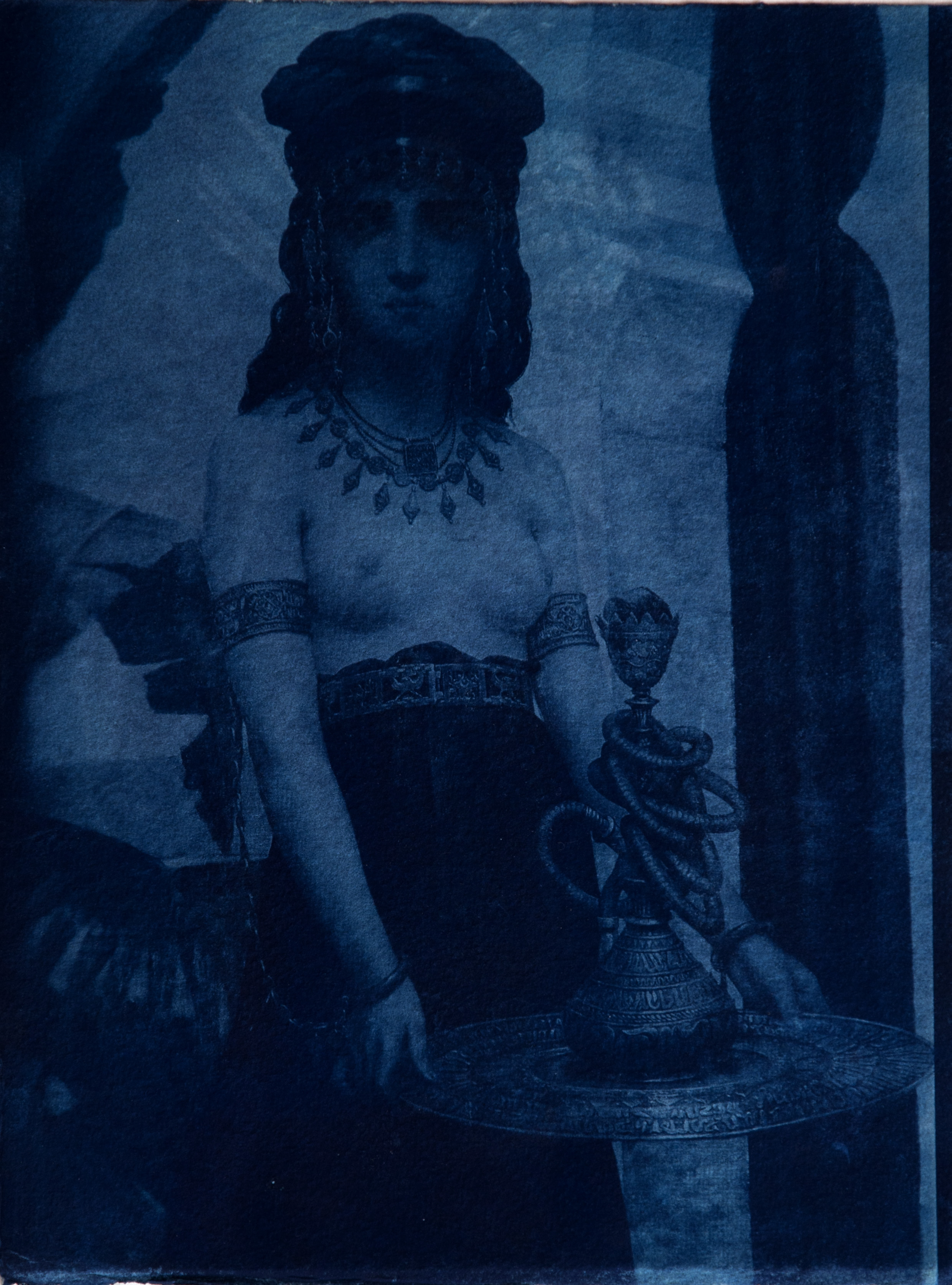 Deanna Hitti, The Harem Servant, from The Assimilated Museum (2019)
210 x 280 mm
Edition of 10
cyanotype on Saunders 610gsm
Deanna Hitti is an Australian artist based in Melbourne with Lebanese heritage. Her artist book Towla is the recipient of the 2018 Fremantle Art Centre Print Award. Her works have been short listed in numerous Australian art prizes and has exhibited nationally and
internationally in group and solo shows. During the past three years, she has undertaken extensive research through artist residencies in Australia, China, Venice and Beirut. Her works have been acquired by major Australian collections including The State Library of Victoria and The National Library of Australia.
The Harem Servant is hand printed using the Cyanotype printing method, commonly known as Blueprint. The image is one of fifty appropriated images from my work, The Assimilated Museum. My ongoing series of Artists Books and large scaled prints are recordings of 19th and 20th Century Orientalist paintings. I'm interested in the place from which we look and construct our perception of cultural difference. Much the same way the colonialists have restructured a culture they were viewing, I create images that in turn re-package the very same ideas on both a personal and cultural level.